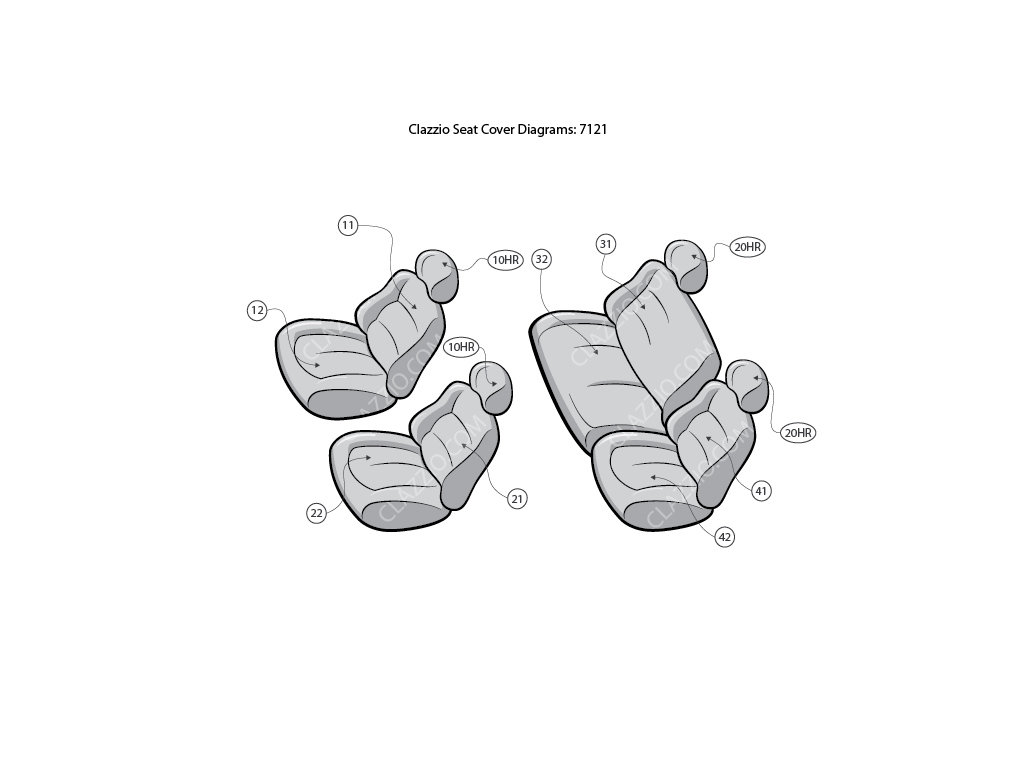 Clazzio is a seat cover that goes over the existing seat without removing the original cloth. It is completely different from upholstery replacements, but once it is installed on the seats, nobody can tell that it is a seat cover. Clazzio is the best seat cover for those who…
Want to upgrade the seats.
Want to protect the new seats.
Want to renew the old seats.
Want to customize the normal seats.
The thread used for Clazzio stitching is specially designed for side airbag. It has been proven that the thread will break in the event of the side airbag deploying.
Clazzio draws its strength from the unique design skills and original ideas of our employees. They always make a perfect fit, even to the extent that the finished product doesn't look or feel simply like covers. That is thanks to the high level of sewing skills possessed by our experienced workers.
Clazzio seat covers are designed so that installation is simple. The seat-cover attaching technique uses Velcro, belts, elastic straps and original plastic hook, depending on the vehicle model. The instruction manual comes complete with detailed photos, allowing you to make a perfect fit on your own.
Clazzio is made of tough materials, suited for the harsh conditions of a vehicle's interior. The materials are treated with anti-bacterial and anti-odor coatings and highly flame-resistant. Original functions, such as cup holders and tables, can be accommodated. Over 1/2 inch of memory foam is used in the seat section to ensure the comfort even throughout long hours of driving.
Clazzio is literally the BEST Seat cover money can buy.  With over 10 Years of experience in the seat cover industry, ClazzioSeatCovers.com is the BEST Place to buy them!  We have a FULL TIME team dedicated to answer any questions you might have, Monday – Friday, 9:00am – 5:00pm (mountain time)
855-252-9946
Something is wrong.

Instagram token error.
Hello! Welcome to ClazzioSeatCovers.com Under New ownership since 2015! You won't find a better Clazzio Dealer out there! We don't make our prices "Look" cheaper by listing only half the kit, then making you pay even more for the other half! All Pricing listed is for the FULL kit! In Stock items typically ship SAME …
Call or Text 801-989-1046 with questions!